Hello and welcome! I am a current postdoctoral researcher at the University of Helsinki. Over the last 12 years I had the opportunity of following my dream and excavating at several amazing sites on Crete, in Italy, and in Spain. I built this webpage to serve as a visual resume of my past and current research projects, broader academic interests and pursuits. Feel free to follow me on social media or contact me if you have any questions!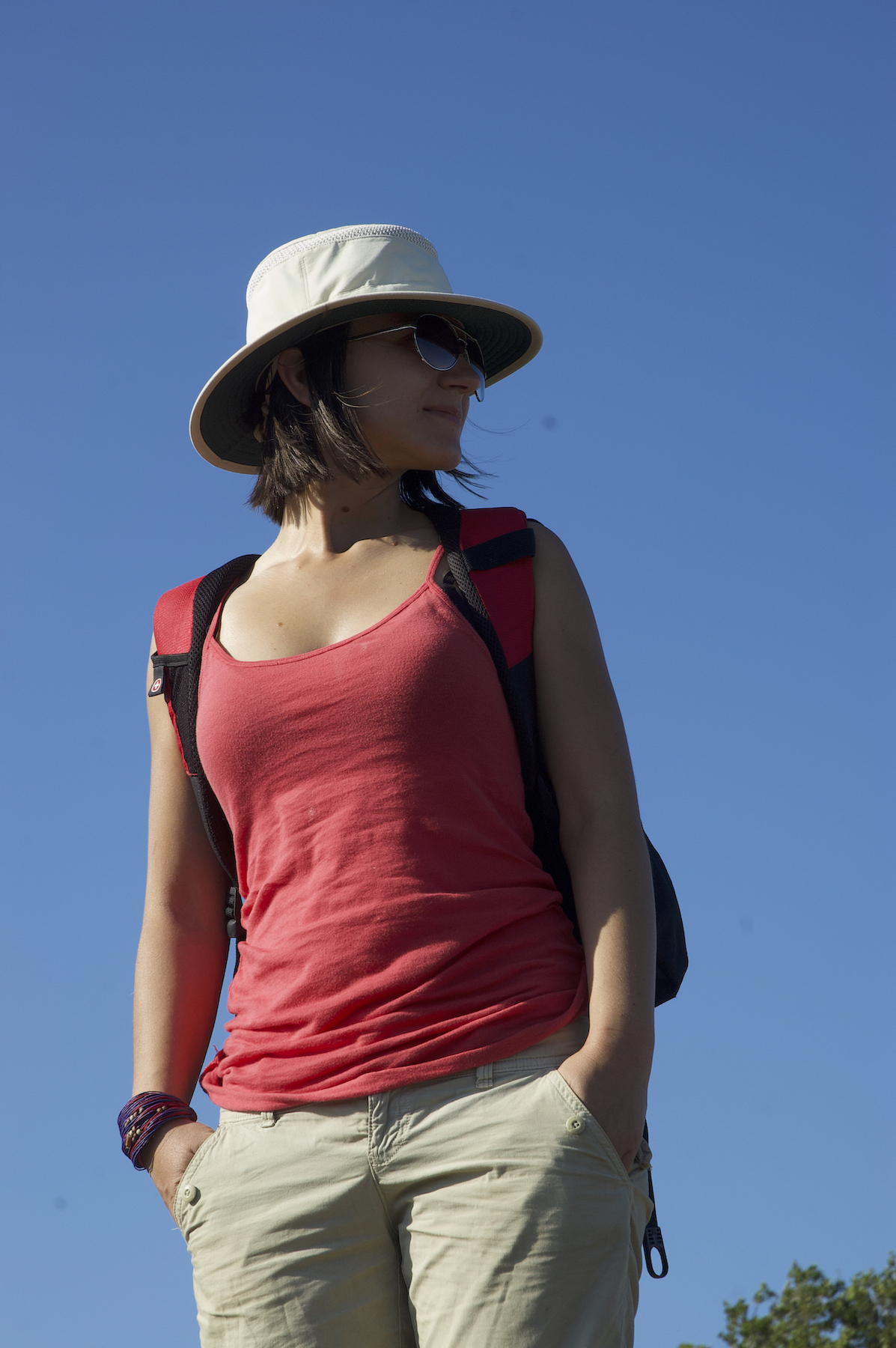 My doctoral thesis explored Late Bronze Age interaction in the Aegean and the larger Mediterranean Basin. My academic research focuses on several larger topics listed below.
My primary research interest revolves around the application of network approaches to archaeological questions, and specifically the development of new methods and models for exploring archaeological datasets.
Interaction & Mobility in the Mediterranean
Within this larger topic, my interests include prehistoric trade, exchange, and systems of interaction especially from the Bronze Age into the early Classical period.
The unparalleled expansion of computing power over the last 20 years has created new and exciting possibilities for computationally engaged research and the application of digital tools in archaeology. I am especially interested in how computing and digital technologies can help us record, preserve, and analyze the archaeological and historical record, and how these technologies encourage interdisciplinarity and public engagement with monuments and artifacts.
Cultural Heritage Awareness & Protection
I am passionate about raising awareness about the damaging effects of looting, advocating for the protection of cultural heritage, and the repatriation of stolen archaeological artifacts. The destruction of our shared cultural heritage is a continual global issue. Since 2001, over 15,000 artifacts have been looted from Iraq, and of these only about 7,000 have been returned. The looting of artifacts destroys our only chance in reconstructing the history of a place and its peoples, robbing us of vital information for understand our shared past. You can read more about how you can help below.
Over the last 10 years, I participated in several collaborative projects and archaeological excavations. You can learn more about each of them below.
Since 2010, I have been involved in a range of educational programming aimed at bringing my love for archaeology and history to the public. Several of these endeavours resulted from collaborations with the Royal Ontario Museum, The University of Toronto, and the Archaeological Institute of America. Some of the projects I spearheaded since 2010 are listed below. Feel free to contact me for more information.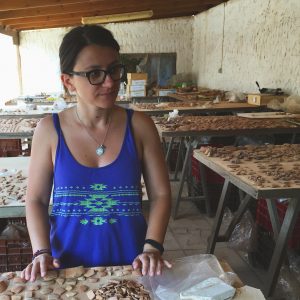 Course Instructor, Teaching Assistant, and Tutorial Leader
Since 2012, I taught and was a teaching assistant for several Art History and Aegean archaeology courses at the University of Toronto, including:
FAH 101 Monuments of Art History
FAH 102 The Practice of Art History: Methods
FAH 207 Greek Art and Architecture
FAH 206 Prehistoric Aegean and East Mediterranean Art and Archaeology
FAH 309 The City of Rome
FAH 303 The Emergence of Greek Civilization
FAH 313 Myth in Ancient Greek and Roman Art
In January 2021 I taught a new course that I developed for FAH 102, titled: "The Connectivity of Culture: A History of Art and Social Networks." You can learn more about the courses I am teaching at the University of Toronto by following the link below.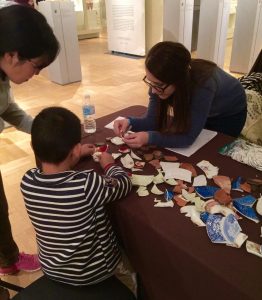 The aia National day of Archaeology
Event Organizer and Volunteer
Since 2011, I helped organize and volunteered for several National Day of Archaeology (NDA) events around Toronto. These events were coordinated with the Royal Ontario Museum, and the Archaeological Institute of America. Activities included: ceramic puzzles, learning about Egyptian hieroglyphs, numismatics, and colouring of favourite archaeological artifacts for younger visitors.
You can learn more about The AIA National Day of Archaeology following the link below.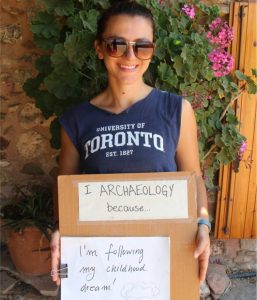 Event Organizer & Participant
Together with other archaeological colleagues, we raised awareness about various facets of archaeology by participating in yearly virtual Day of Archaeology events. You can read more about the Day of Archaeology and view the Palaikastro team entries by following the links below.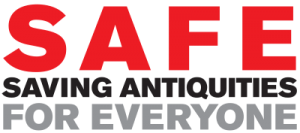 SAFE/SAving antiquities for everyone
I served as the Social Media Coordinator for SAFE from 2015 until 2019. I helped curate a daily news stream posted to Twitter and Facebook, that included cultural heritage news, updates about stolen and recovered antiquities as well as relevant articles pertaining to the protection of antiquities. I was also a regular blog contributor.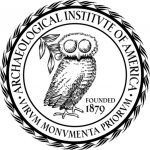 AIA – Digging the Past Youth Outreach Program
Program Developer & Educator
In 2010, I developed a youth outreach program aimed at bringing my love of history and archaeology to schools around the GTA. I developed six lecture modules on various topics such as: war in antiquity, local Ontario heritage, and excavation techniques. The program also included a hands-on sandbox digging activity aimed at introducing younger participants to the process of excavation, beyond looking for "treasures". I implemented this project with two major grants from the Archaeological Institute of America and was the coordinator for this outreach program until 2015. The program is now offered on a request basis only, pending volunteer availability.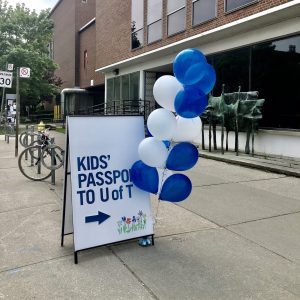 Event Organizer & Volunteer
As part of the University of Toronto's Alumni Event, I helped organize and coordinate the Archaeology Centre's participation in Kids' Passport on the St. George Campus. Our activities included Virtual Reality demonstrations with state of the art VR goggles allowing participants to view archaeological monuments and sites, cave art, and 3D printing. We also featured an archaeological petting zoo where visitors could interact with and learn about select archaeological artifacts.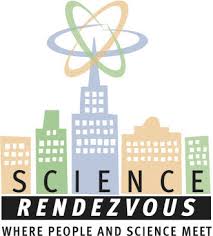 Event Organizer & Volunteer
I first volunteered for Science Rendezvous in 2010, and helped organize several subsequent events for the Archaeology Centre. Our booth included VR demonstrations, and archaeological petting zoo, and an "Ask an Archaeologist" Q&A. You can learn more about this event by following the link below.
In 2016, I built and launched my first online store specializing in vintage garments. I am the buyer, photographer, and curator of all PPR online content, including the Instagram account and Pinterest boards. The website is currently undergoing a rebranding.
In 2010, I migrated the old website to a newly built and developed online home for the AMC Lab. I was the point of contact for updating all content until 2022.